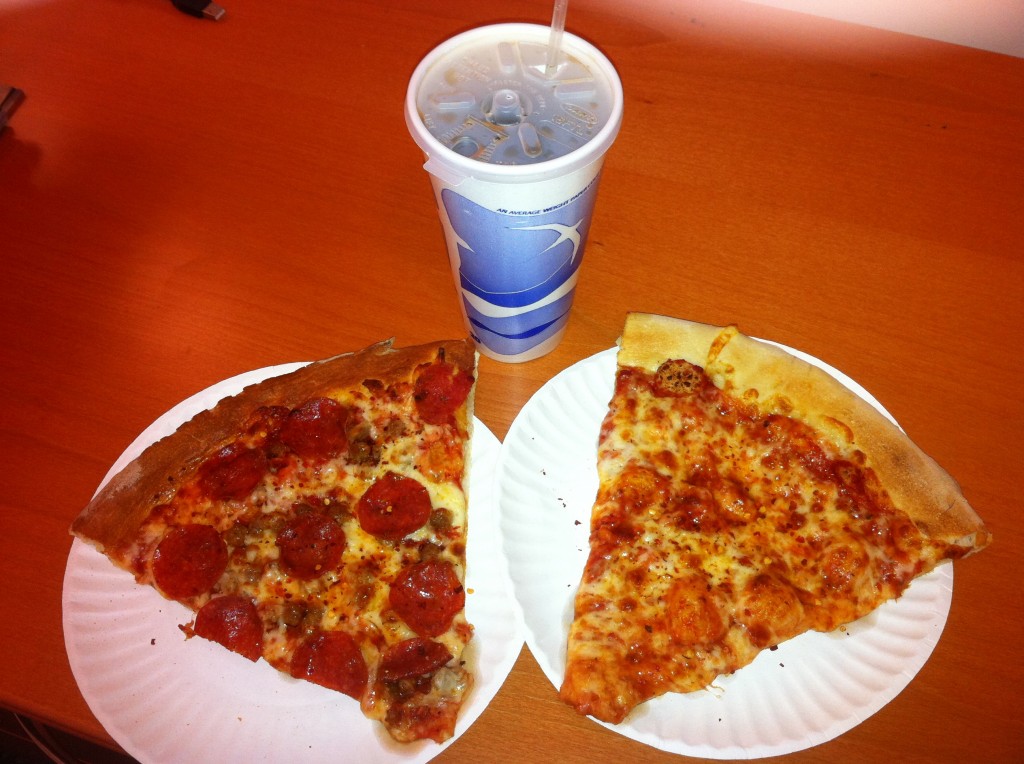 Location: Pizza Pino's
Meal: Slice cheese, slice pepperoni/sausage, and a soda
Cost: $7.41
Pizza Pino's was a distant second to Beau Jolies back when the latter was still around. Beau Jolies closed a few years ago, though, and Pizza Pino's has significantly improved in that time. Whether due to better pizza or the fading memory of the superiority of Beau Jolies I can not say. Still, Pizza Pino's has come to represent a stand-by favorite of lunchtime. I've sometimes found myself stopping in as many as three times a week. The slices are generous in size, the toppings are quite tasty, and even the crust has a decent flavor. But this often depends on the line since any particular pie might be pulled a bit early if it's in demand.