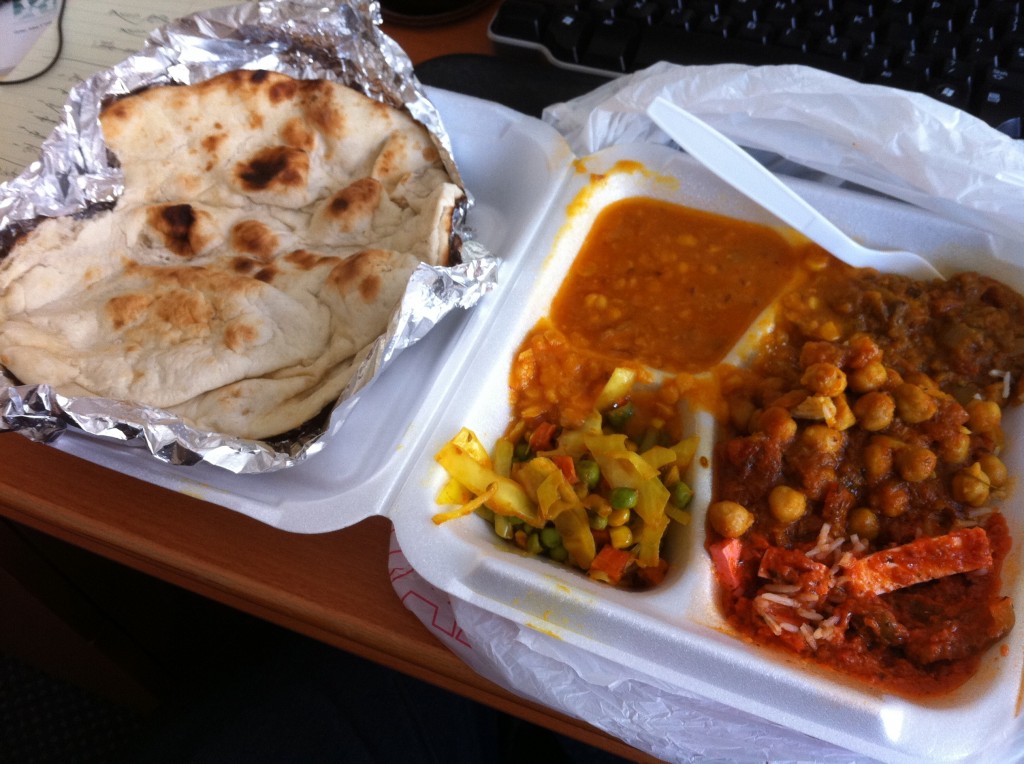 Location: Mayur Kabab House
Meal: chic peas, cabbage, lentils, tofu, naan, rice, etc.
Cost: $8.79
I'm a big fan of Indian food and this place hits the spot when I'm looking for a little spice on my plate. I've never ordered off the menu, though. The all-you-can-eat buffet offers enough variety and tasty dishes to keep me coming back time and again. Typically there are four vegetarian dishes (e.g. lentils, spinach, some kind of potato dish … the veggie selection rotates throughout the week), two chicken dishes (curry and tandoori), chickpeas, and a variety of sides (love those doughnut holes in syrup!). Add in rice and naan and you're all set.
Though I always hit the buffet, I never stick around for seconds. There's plenty of food after one pass to satisfy most people's hunger. The dining experience is pleasant and informal, with comfortable seating and a Bollywood movie playing in the background.
Mayur Kabab is a nice quality/value combination in an area where most places charge too much for food that's just kind of meh.